In 2020, we attend the CBE fair in Shanghai from July 8th-12th.
We show our main products,such as rotary lip gloss filling machine,push type lip gloss mascara filling machine,compact powder pressing machine,horizontal labeling machine,cosmetic packagings for lip gloss, lip balm, lipstick, mascara, eyeliner and some eye shadow case, blush compact box, loose powder jars and so on. 
And also they ask some questions about how to fill high viscous lip gloss mascara well, like how to avoid air bubble when filling ,how to avoid dripping, how to avoid capping damage to make caps broken, how to adjust filling volume, filling speed, how to set the capping speed,capping torque, how to clean and how to ensure our lip gloss filling machine to fill different shape and size bottles, whether our lip gloss filling machine can be made with heating and mixing. We also test our machine with lip gloss to show our high filling accuracy +/-0.03g.
There are customers to buy our lip gloss filling machine on the spot and also choose several lip gloss tubes for launching their new style brand. Also there is customer to require customized lip gloss filling machine with some detailed change,such as length of push type filling machine to ensure bigger working space for operator and also higher filling speed. All our cosmetics machines adopt famous brand components to ensure stable working performance, Switch is Schneider , Relays is Omron, Servo motor is Panasonic, PLC is Mitsubishi , Pneumatic components is SMC, Touch screen is Mitsubishi, Heating controller: Autonics
Welcome new customers and old customers to visit our website for getting more updated information about our cosmetics machines. We optimize our cosmetics machines based on our standard machine and also according to customers' demands all the time. Any idea you want to achieve, share with us freely. Believe we will be good business partner and also be good friends.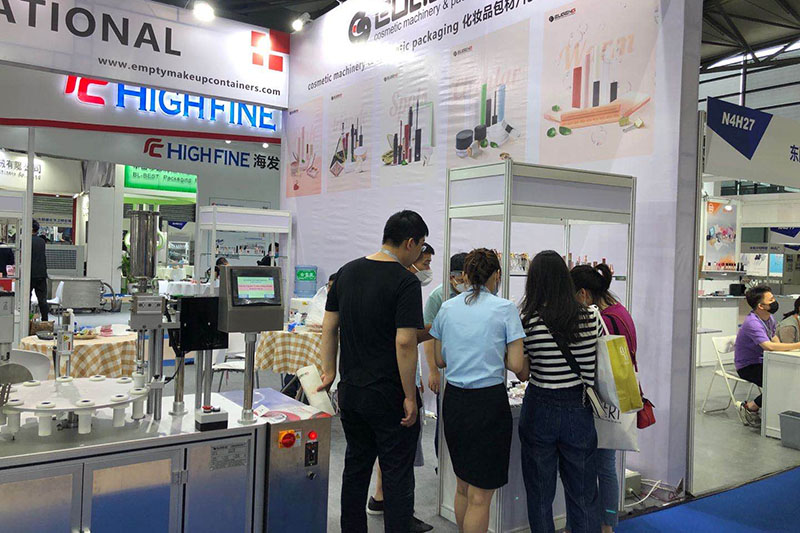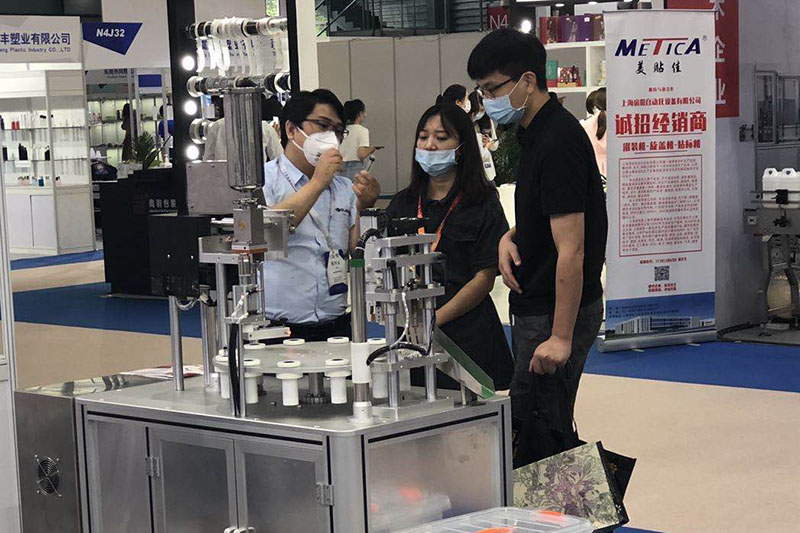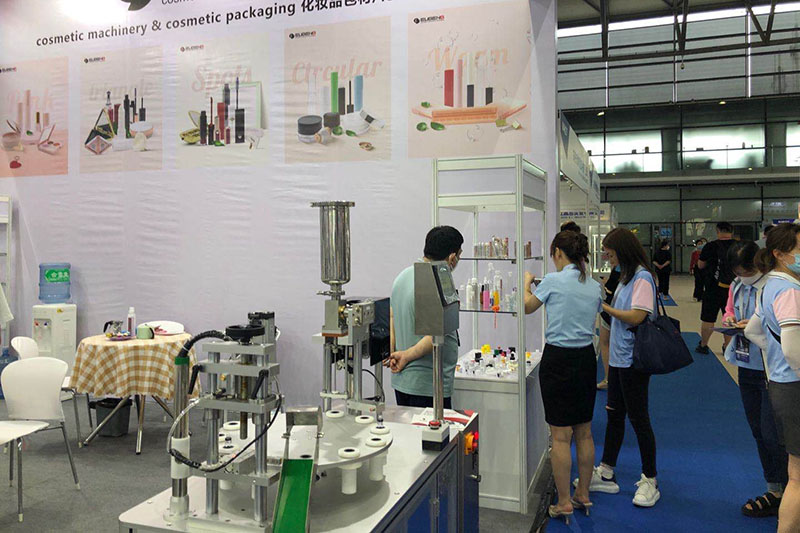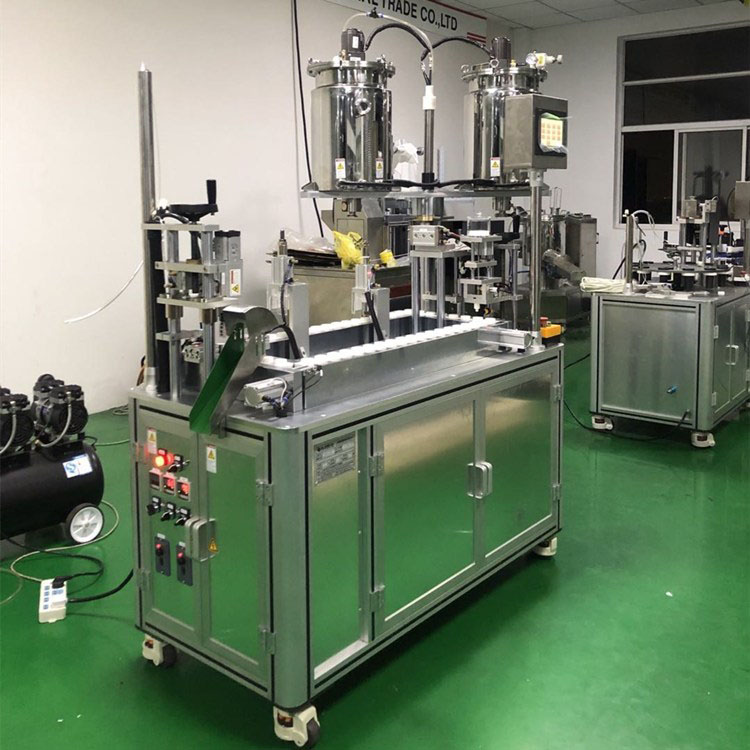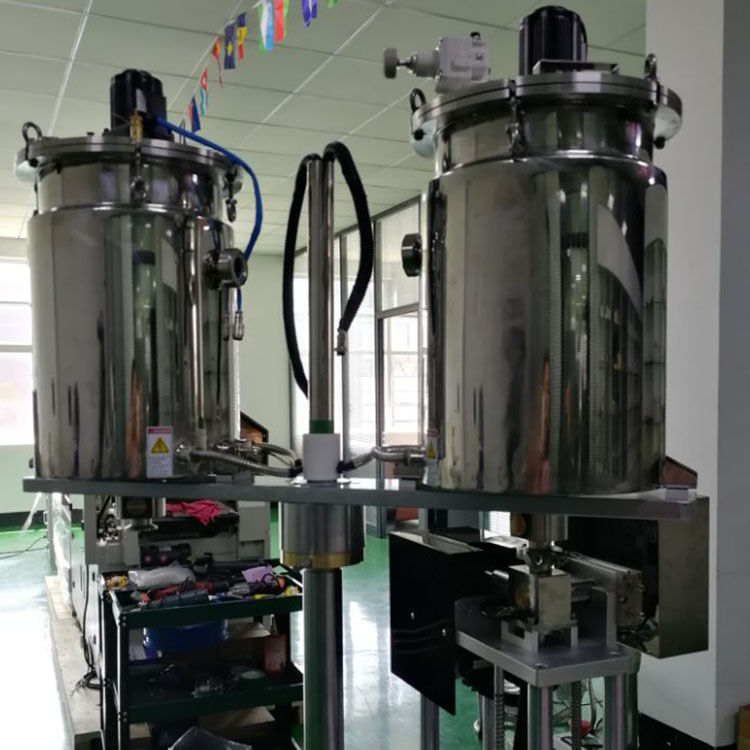 Cleaning operation of filling machine:
In order to ensure the standardization of equipment cleaning and disinfection in the production process, provide a standard cleaning and disinfection operation specification for operators, avoid physical and chemical pollution, so as to control microbial pollution and ensure product quality.
Cleaning requirements:
A. Make sure that all materials in the equipment are cleared before cleaning.
B. Detergent: Deionized water, white cat detergent, 75% alcohol.
C. Cleaning tools: brush, air gun.
D. The white cotton cloth is dipped into 75% alcohol for use.
E. The same product, different batch numbers, cleaning, the parts can be used without disassembly.
F. Operators operate according to the cleaning operation specification and ensure that each step of operation meets the set requirements.
G. The person in charge of production shall ensure that the qualified operators and technicians operate according to the operation specifications, supervise and inspect the cleaning condition, and timely record and sign.
Before cleaning, all parts need to be completely disassembled with different formula and color number.
A. The filling has been completed, the semi-finished products have been taken out of the hopper and must be cleaned.
B. The equipment has been cleaned, but it must be cleaned again if it is vacant for a week.
C. If specially specified by customers and products, cleaning shall be carried out according to the special documents of customers and products.
---
Post time: Jan-06-2021